How does Simuero inspire you?
Simuero inspires me to be more patient because every kind of craftsmanship needs time. And also that my working and personal life can be more influenced by mother nature.
How did you get to know the brand?
From my friends, friends of my friends who have an eye for beautiful objects.
Why did you choose these pieces?
I chose these pieces according to my character. I have chosen Buzo, the ring with blue gemstones, because I love all shades of blue and feel very calm and safe when I am wearing this color. I have also chosen the Rocio necklace with imperfect circles because it reminds me of water and endless possibilities. And last, but not least, the Ballena ring to always remember how nature, primaly plants and animals, could be strong and unstoppable. Fortunately!"
One word to describe Simuero?
Elements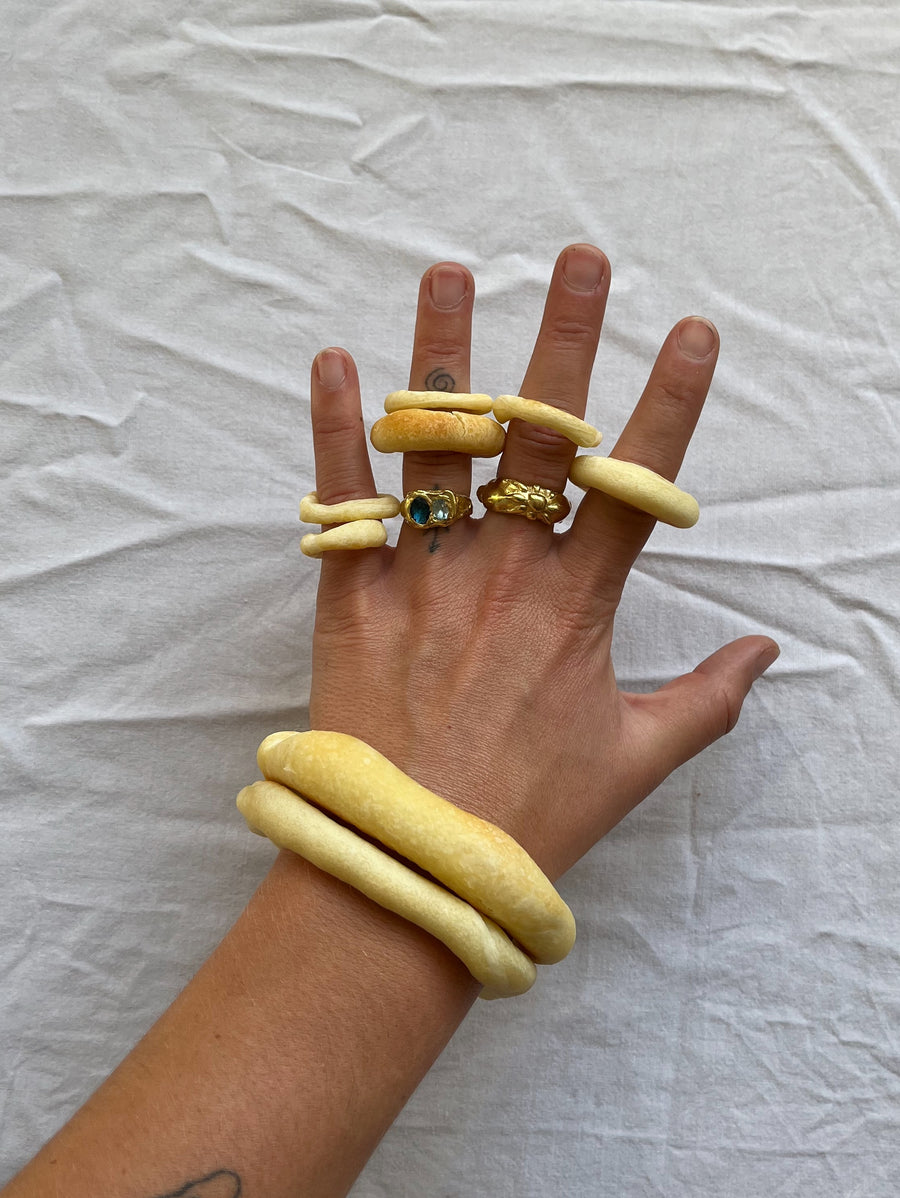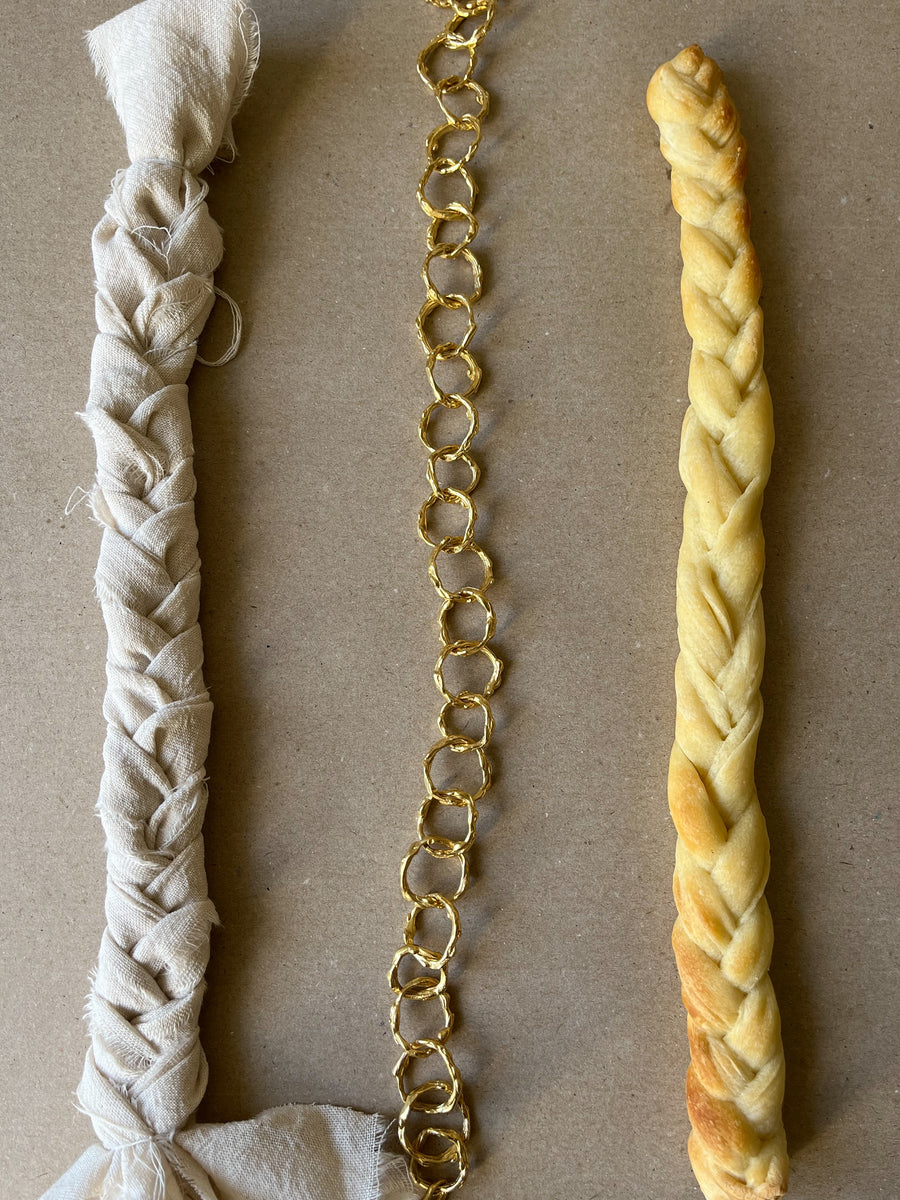 SHOP PIECES
HOW DOES SIMUERO INSPIRE YOU?
Simuero's tactile imperfectly beautiful shapes and textures inspire me to play and experiment. I'm a minimalist at heart with a deep love for playful, interesting, and unexpected details. Simuero perfectly captures a blend of bold, organic, effortlessness that I look for in jewelry pieces. 

WHY DID YOU CHOOSE THESE PIECES?

I chose a mix of contrasting pieces that would be beautiful on their own when worn more simply, as well as together for more impact. These particularly felt like new takes on classic designs, which I was drawn to. I dress and accessorize based on my mood or what I'm doing that day, so it's important for me to have pieces that feel special but still easy and functional. 

ONE WORD TO DESCRIBE SIMUERO?
'Komorebi' — the Japanese word for the sunlight that filters through the leaves of trees.
When we created Simuero we were no certain about the path we would follow, nor did we know what kind of pieces we would make, or for whom, or how many, we just knew we wanted to use our hands and forget about the world of ideas we came from.

The pieces were born in an improvised way and three years later I have found some answers that I wasn't looking for: we create pieces for working hands, for hands that are not particularly beautiful and that have some marks of life. We create massive pieces because we want to cover skin with metal to empower not to beautify.

I prefer wearing silver pieces because I feel more identified with materials that resist manual labour. I feel like I have armor protection every time I look at my hands and see as much skin as metal. There is no turning back now
SHOP ROCIO'S PIECES
HOW DOES SIMUERO INSPIRE YOU?

Simuero means something delicate and robust to me. I love this robustness and delicacy and I think it also represents me. It is not easy to find this feeling in a jewel and I love that.


WHY DID YOU CHOOSE THESE PIECES?
It is quite difficult to choose among all the Simuero styles. I love this combo because I love the blue and the feeling of Summer, the sea, the Mediterranean vibes... The wave shapes are also really meaningful to me, as the beginning and the end of something, peace and freedom.