COLLECTIONS
Discover the inspiration behind each of Simuero's collections. Handcrafted jewelry produced in an honest way in our workshop in Valencia (Spain). Recycled metals, ethical stones, organic silhouettes and unique designs inspired by the strength and beauty of nature. Explore each of the collections that have been shaped by our hands.
El Fruto Collection, a celebration of flavors. Take a juicy bite.
Color, metal, volume, textures and shapes inspired by the beauty of fruits, their imperfections, their acidity and freshness.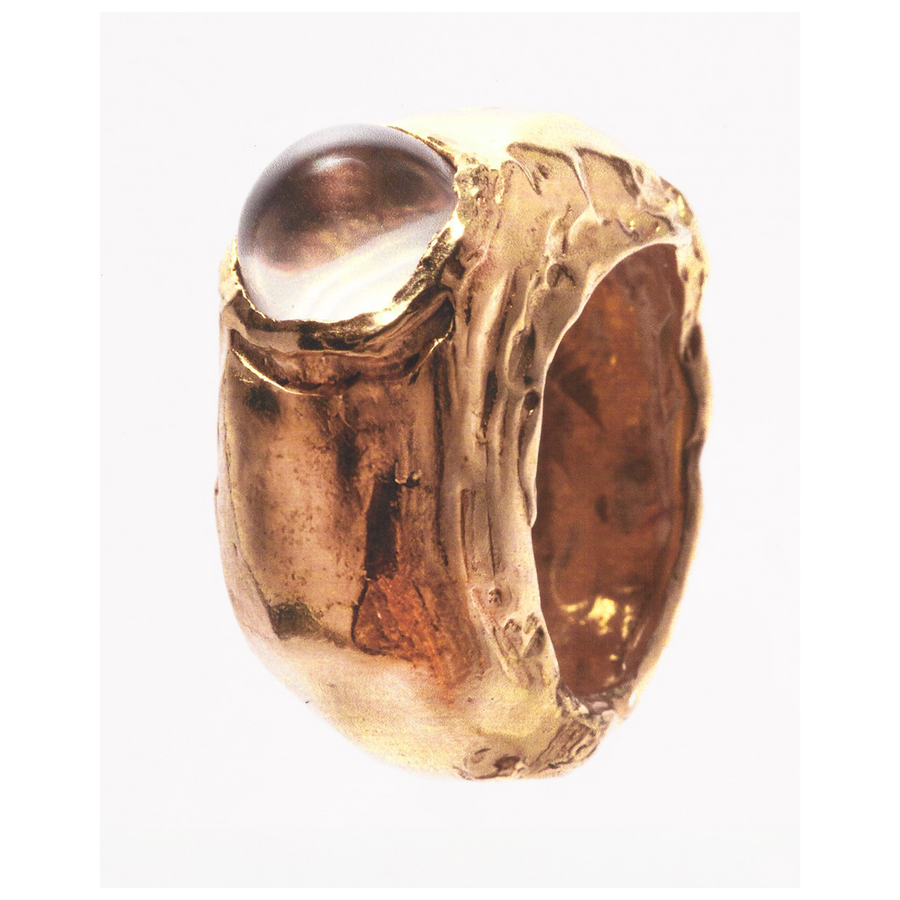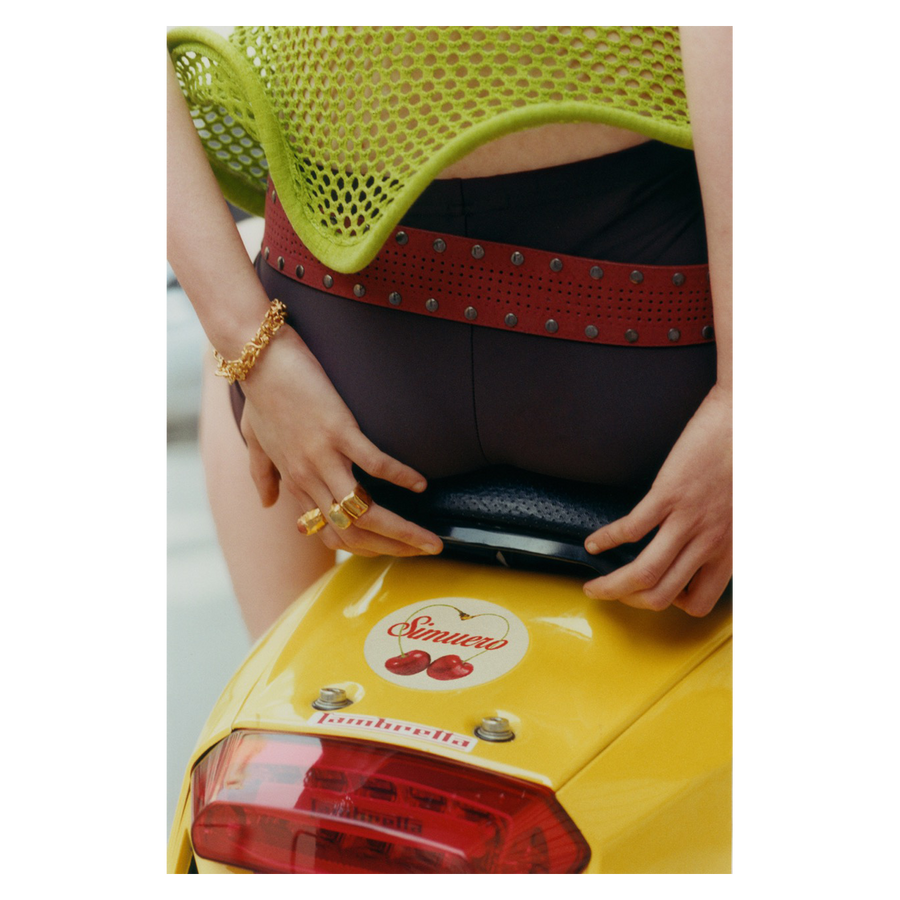 El Fruto is the result of our relationship where we have always played on the imaginary line between spontaneity and excellence.
Stones that transform their color with the light and in which their differences are part of the design.
As light as massive.
As delicate as raw.
As majestic as a lily.
A four-piece capsule collection that is a tribute to detail. To each of the folds that draw the consistent but soft skin of a flower. Malva appears as four rings and a pair of earrings.
Organic pieces that represent the value of handcrafted jewelry and the strength of nature. Brightness, vitality and beauty come together in designs made of recycled sterling silver with extra plating for added protection and recycled brass plated with 3 microns of 18k gold. The vibrancy of lemon quartz and apple green zirconia gives the Malva collection uniqueness and delicacy.
Wild shapes and endless volumes blend with the forms and textures of water.
The Globo collection is composed of solid, but light pieces; flexible, but under tension. The perfect balance between heavy and soft. The continuous search for limits in the flexibility of metal.
Globo is an ode to volume. Rings, earrings, bracelets and necklaces of endless textures in perpetual motion.
Globo's stones are ethically sourced: orange corundum or blue, yellow and orange glass have been hand-set from our workshop in Valencia.
Perritos al sol
COLLECTION 05.
Freedom, dogs, donkeys, amigos and endless summer days.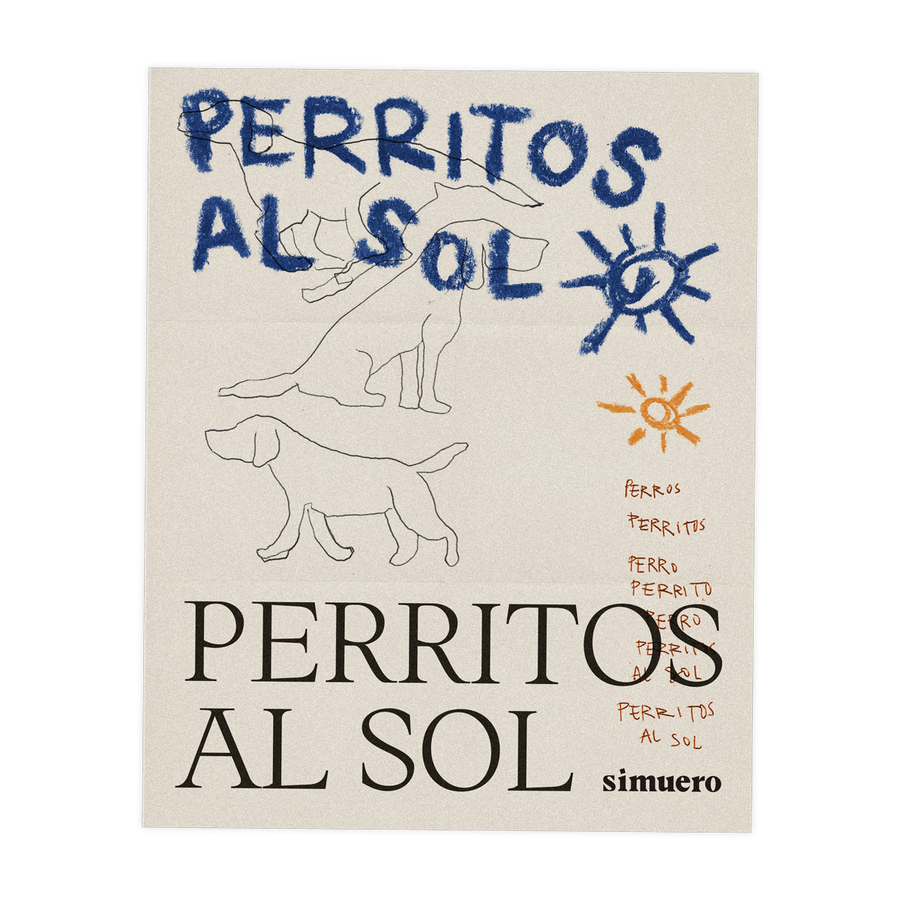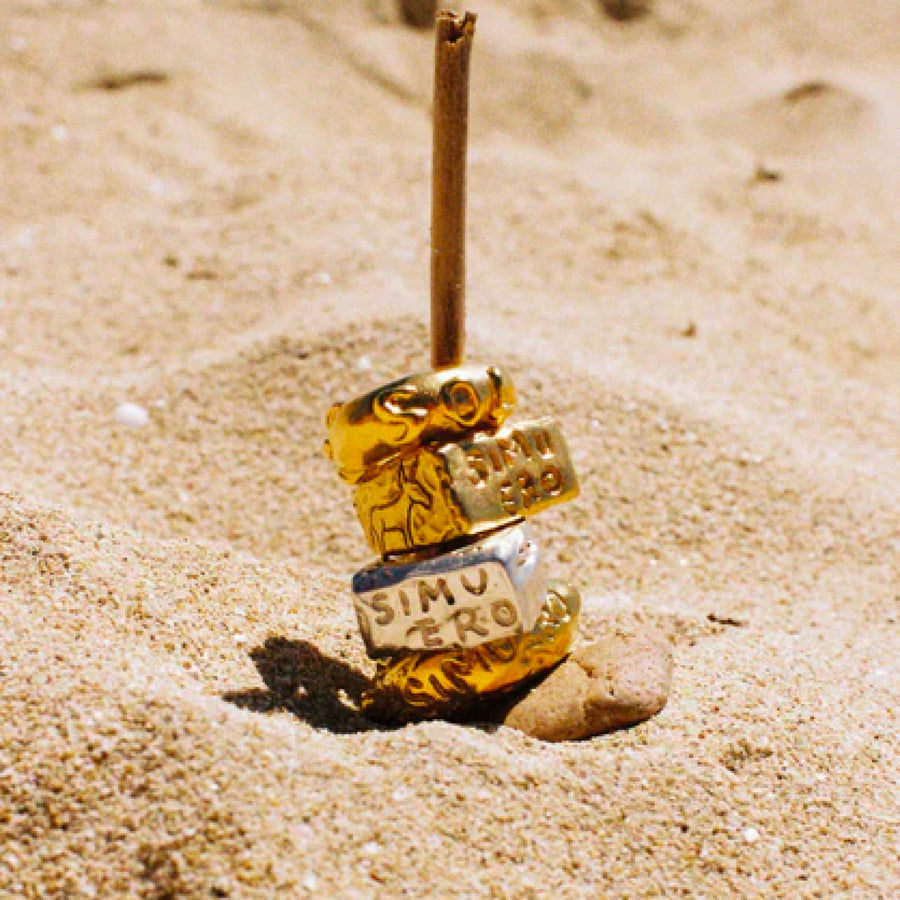 Perritos al sol is a genuine part of us. A capsule collection composed of five rings and a necklace. Through it, we return to the origin and to our roots. To everything we love. To a jewelry without prejudice, pretensions or artifice.
Handcrafted pieces that allow us to experiment with metal, to explore its limits and forms. Available in recycled sterling silver and recycled brass and plated with 5 microns of 18k gold. Drawings, words and simple random scribbles that reveal an attitude towards life. Of the joy, freedom, courage and energy of doggies playing in the water under the sun.
Aiming to leave as small a footprint as possible.


Since we were kids, we have been taught that leaving our footprint is the real goal in life. But what is really necessary is to be able to live without the Earth remembering us. This is how our capsule collection Huella was born. Three unique rings created with honesty using recycled materials.
Huella's artisanal rings are handmade in our workshop. In this way, their imperfections and particularities make them unrepeatable pieces. A collection of solid and compact rings that appeals to respect and collective consciousness.
Greetings from the mysterious depths of the ocean.
Los Peces is an ode to the freedom of marine life. A collection of aquatic pieces with gill breathing, irregular textures, metallic extremities and golden reflections. Rings, earrings, necklaces, chokers and bracelets to feel like a fish in water.
This collection is about the beauty of imperfection. Of how subtle hand-set stones open their way after the erosion of the metal. Pink spinel, green onyx, topaz, green peridot and blue kyanite complete the pieces of Los Peces, a light collection with organic lines.
You can hear the ocean in La Costa pieces.
La Costa is a collection of archaeological pieces inspired by the sea. Gems, marine shapes and grooves created by the sand make up this collection in which you may find traces of salt and water. From the crystal-clear waters surrounding the Balearic Islands to the depth and richness of marine life. La Costa will not take you to a place, but to a feeling.
All La Costa pieces are handmade and available in recycled sterling silver and recycled brass plated with 5 microns of 18k gold. The gems and stones chosen are ethically sourced. The rings are carefully hand-set with delicate stones such as citrine, topaz, quartz, peridot and amethyst.
Dive into the mesmerizing depths of our most liquid collection, inspired by the serenity of the sea.
A collection born through the power of water. Through the strength of its energy and its nature to transform all types of terrains and surfaces. Handcrafted pieces full of nuances, grooves and organic shapes that evoke the immensity of the incredible aquatic ecosystem.
All the models of our Agua collection are handmade and available in silver and gold. Made from recycled brass, the Rings, earrings, necklaces and chokers are plated with 5 microns of 18k gold. The silver pieces are made from recycled sterling silver with extra plating for added protection. Let's dive into the endless shapes of Agua.