Marie Absolonova
Mom and shoe designer from a small town in the Czech Republic.
During a trip to Mallorca, she talks about her passion for snails, the sea breeze and the beach. Meet the Combo of Marie Absolonova.
How does Simuero inspire you?
It makes me think about the ocean, the summer breeze, the beach and the animals, the beautiful light. And I find that all very inspiring.


How did you get to know the brand?
My friend Barbora Gábová wore the Simuero rings once we had a coffee together <3 I fell in love with them!

Why did you choose these pieces?
I love sentimental things. The Al Sol necklace reminds me of my time on the beach even when I am in the city. The same goes for me with the Caracolas earrings. As for the ring, I just love snails! :)


One word to describe Simuero?
Generous.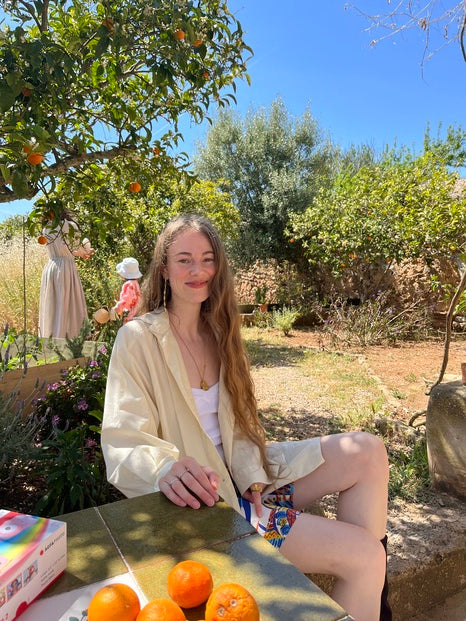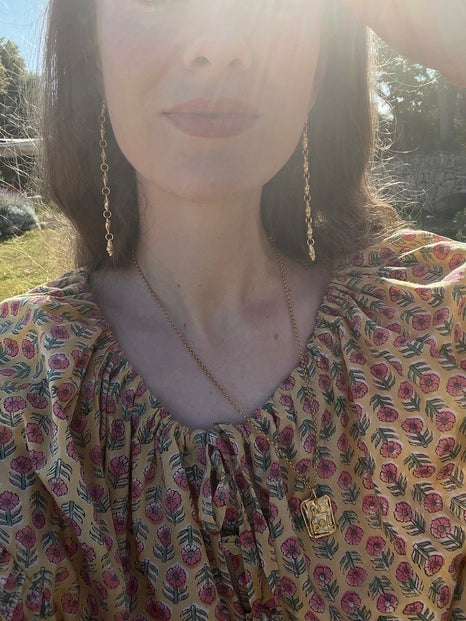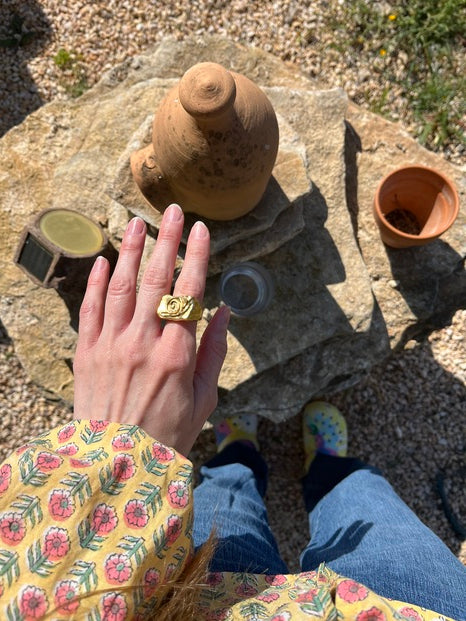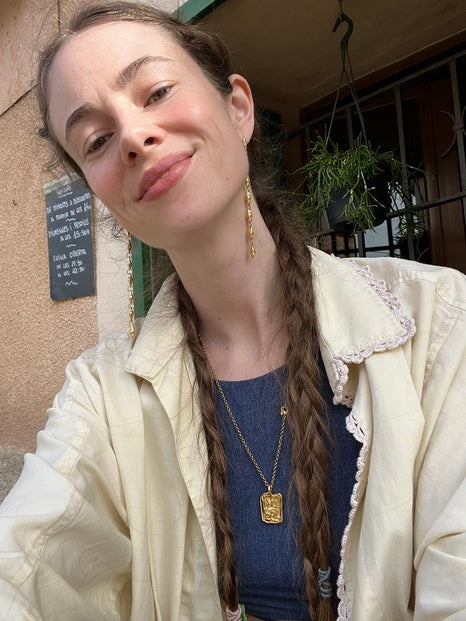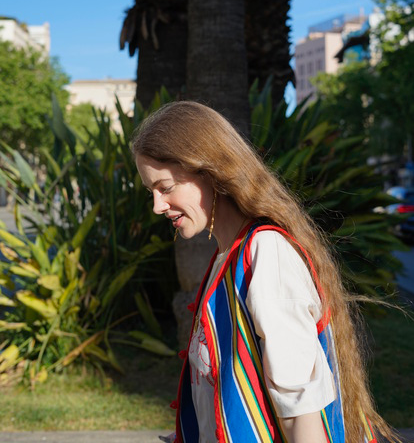 BUY MARIE ABSOLONOVA'S FAVOURITES